Opening Ceremony for 2018 Confucius Studies Program · BNU Philosophy Summer School was Successfully Held
The 2018 Confucius China Studies Program · BNU Philosophy Summer School, themed Confucianism & a Community of Shared Future for Humanity, has started with a warm opening ceremony on the campus of BNU at 8.30 on Monday morning, July 9.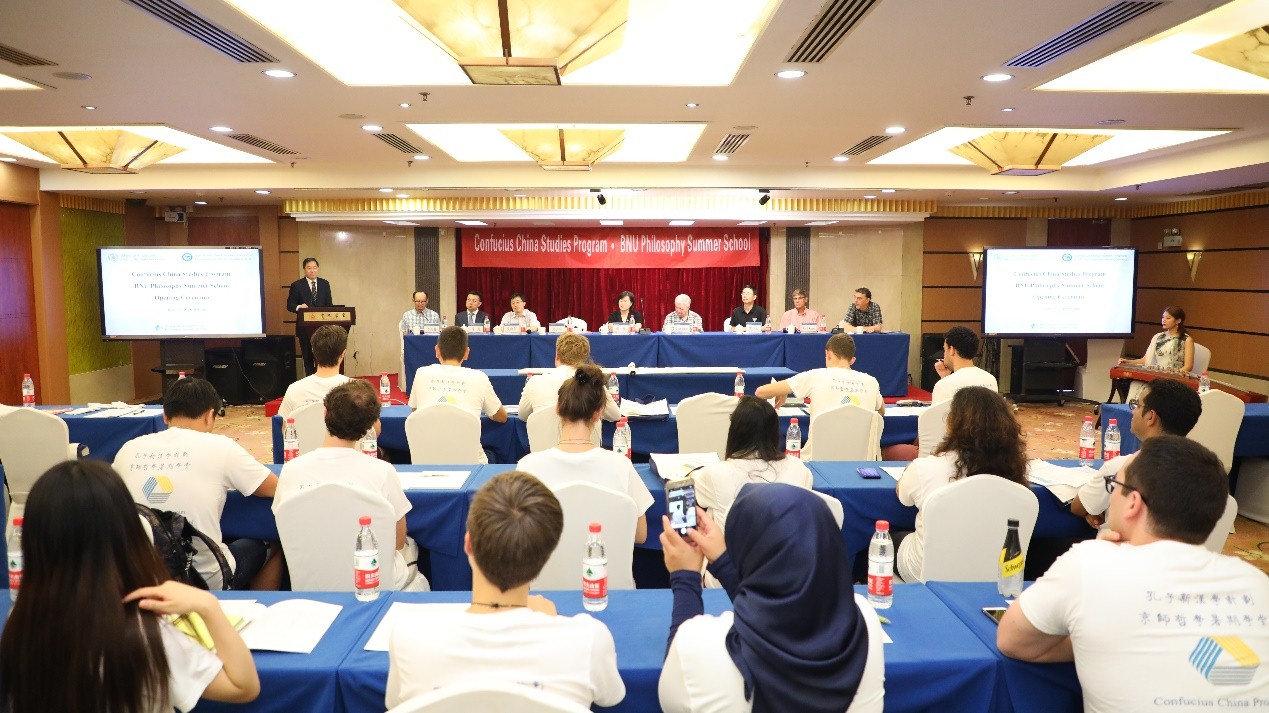 Dr. Li Shaomeng, the assistant Dean and associate professor of the School of Philosophy welcomed the guests, professors, and students as the moderator of the ceremony. He introduced Prof. Wu Xiangdong, Dean of School of Philosophy, as well as Ms. Zhou Hui, Director of Sinology and China Student Division to all of the participants. As the representatives of the organizer and the main sponsor of the summer school, they delivered addresses tracing back to the original expectations and reminding achievements of the fruitful four-year cooperation between the school of philosophy and Confucius Institute Headquarters. They also gave the best wishes to the program of the summer school in the future.
The success of the program is mostly composed by the participation of the students and professors. Prof. John Major, the translator of Huainanzi, an independent and well-known scholar based in New York, shared his experience and academic work in the past four decades from an aspect of the cultural exchange between foreign countries and China. It is also delighted to have Travis Quigley, graduate student majoring in philosophy from Tufts University in Boston, America, to give a short speech talking about his understanding on Chinese philosophy and its meaning in our modern global society focusing on the community idea provided by Confucianism.
As a top university in China, BNU always takes it serious to play a role as a bridge in the intercultural dialogue. Prof. Zhou Zuoyu, the vice president of BNU, presented his understatement of the summer school. It is to enable the young generation and scholars all around the world to get in touch with Chinese culture, and to understand China's contemporary situation.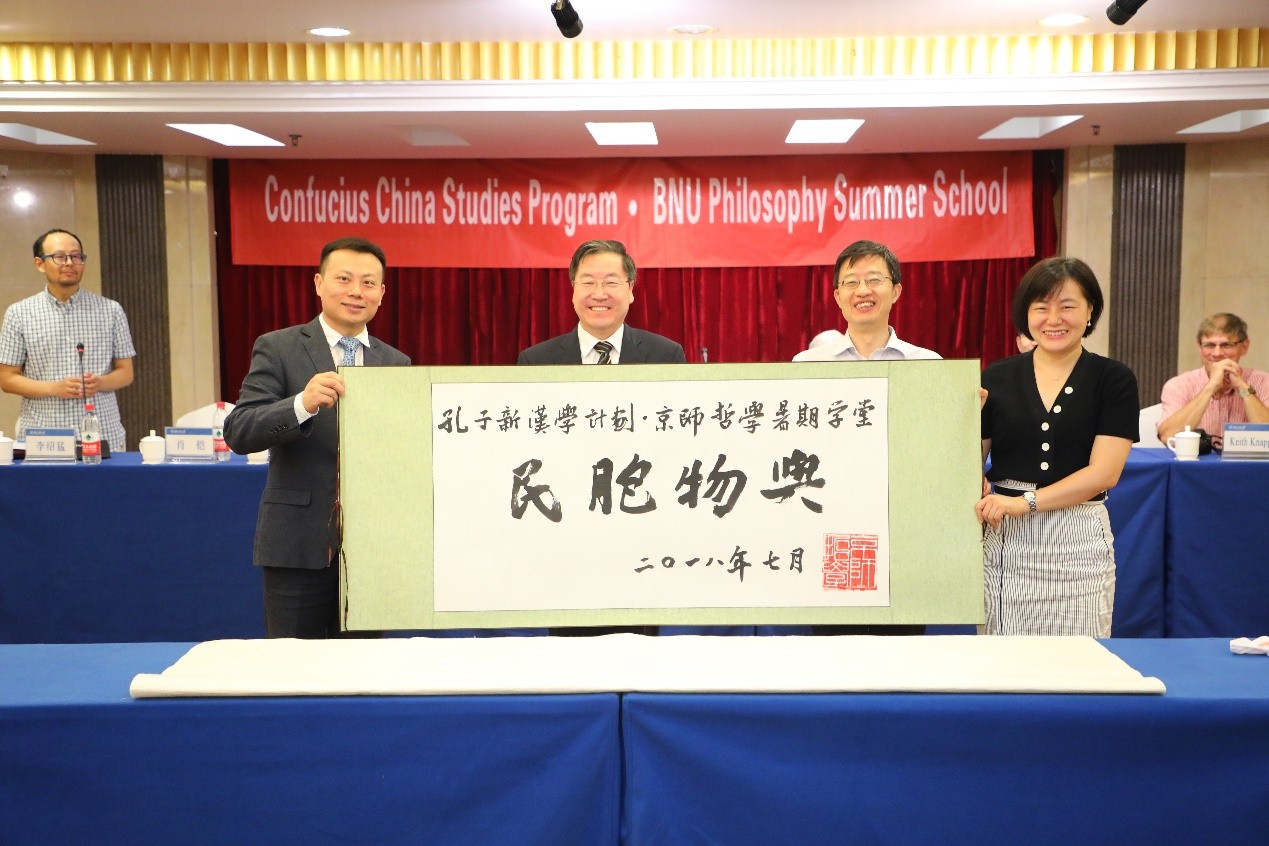 The School of Philosophy has made great efforts to promise an enjoyable cultural journey for the 34 foreign students from 16 different countries including the United States, Canada, Australia, Britain, Mexico, Italy, Norway, Denmark, Iceland, Poland, Slovenia, Bulgaria, Nepal, Indonesia, India, Bangladesh, and 9 Chinese Students who have an abundant academic experience in Chinses philosophy. 2018 Confucius China Studies Program · BNU Philosophy Summer School invites famous professors from 3 countries and regions, including Prof. Barbara Hendrischke from University of Sydney, Prof. John Major from New York, Prof. Keith Knapp from the Military College of South Carolina, Prof. Mark Csikszentmihalyi from University of California at Berkeley, Prof. Liu Xiaogan, Prof. Li Xiangjun, Associate Prof. Michael Thomas, Associate Prof. Tian Zhizhong and Associate Prof. Jiang Limei from Beijing Normal University.
This summer school will provide a variety of cultural experience activities as well, such as historical spot sightseeing, Chinese calligraphy learning, Tai Chi learning, and visiting the Bird's Nest and the Water Cube.